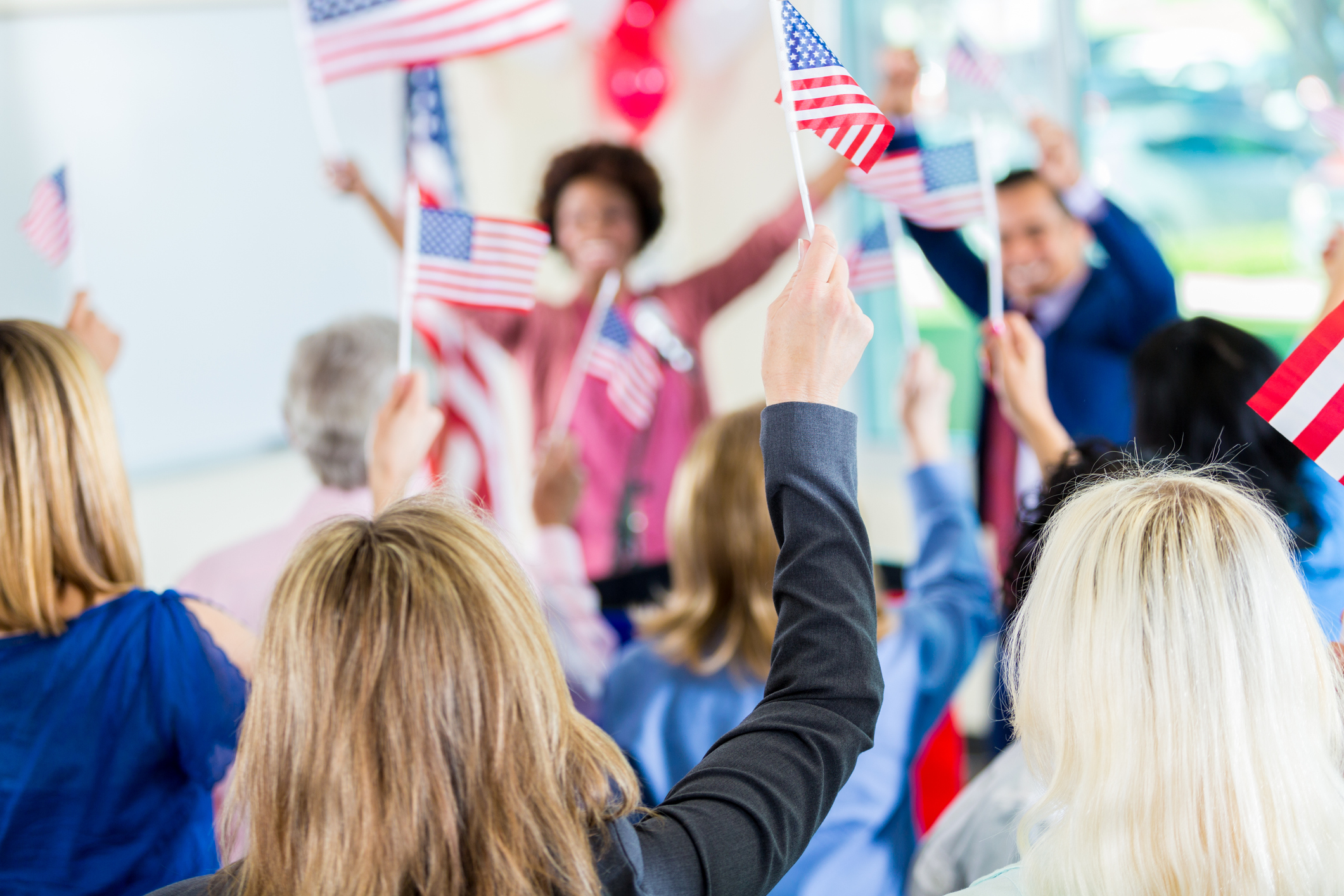 Belief in Action is a movement created by progressives committed to seeing faith, values, and justice in our politics.
What does Belief in Action do?
We believe in racial justice and comprehensive criminal justice reform.
We stand up for immigrants looking for a community to live and thrive in.
We believe our pursuit of the American dream must not be limited by income inequality and that a strong social safety net should protect our families.
We fight for full equality for members of our LGBTQIA communities.
We believe communities shouldn't have to grieve the loss of family and friends from gun violence.
We fight for full gender equity.
We know climate change is real and we fight for the protection of our planet.
Our case
Religious extremism has taken hold of American politics. A majority of Americans, nearly 60%, don't identify as conservative and evangelical, yet the entirety of the political messaging is directed toward this fervent, politically active minority. Americans are frustrated with the limited portrayal of people of faith in public policy. More and more, progressive people of faith are challenging the narrow definitions of what it means to be a believer and politically active.
OUr mission
Belief in Action is a national organization aimed at progressive people of faith in the United States. Belief in Action educates, organizes, and mobilizes communities of faith in support of progressive political candidates and progressive platforms. We are composed of a broad coalition of lay people from of all walks of life and denominations. Just like the United States, we are a multi-faith community composed of Jews, Muslims, Buddhist, Christians, Hindus, and more - all committed to seeing our values reflected in the political discourse and policy development in our country. We are the guiding beacon for those who believe faith and works must act in concert in creating a more perfect union.
ALL RELIGIONS TRY TO BENEFIT PEOPLE, WITH THE SAME BASIC MESSAGE OF THE NEED FOR LOVE AND COMPASSION, FOR JUSTICE AND HONESTY, FOR CONTENTMENT.
— His Holiness the 14th Dalai Lama,
Our Leadership
Lateisha Garrett, FOunder and Executive Director
Lateisha Garrett hails from Powhatan, VA and is a graduate of James Madison University (JMU) where she earned a degree in English and political communications. After JMU, Teisha moved to Washington, D.C. to make the world a better place and focused on fundraising from major and grassroots donors.
She has spent most of her career mobilizing and engaging people to support political candidates, advocacy organizations, issues, and non-profits. As a fundraiser, she has raised over $100 million from email, direct mail, phones, events, and campaigns. She is consistently called on by organizations to serve as an advisor on project implementation, strategy, recruiting, messaging, and more.
She has worked for a number of organizations and campaigns including EMILY's List, American Association for Justice, Democratic Senatorial Campaign Committee, and Women for Women International. She managed all of the marketing and engagement programs at International Medical Corps, a nonprofit focused on emergency response, medical care, and training in nearly 30 countries. She served as the White House Liaison at the National Endowment for the Humanities (NEH) and the Environmental Protection Agency (EPA) during the Obama Administration and was the primary connection to the White House Office of Presidential Personnel (PPO).
In her spare time, she loves to volunteer. She sits on the board of Virginia's List. She chairs the Vola Lawson Breast Cancer Fund. And she is an active member of Alfred Street Baptist Church.